A Step-By-Step Guide To Root Canal Treatment
If you're about to have your first root canal treatment, you might be feeling pretty apprehensive about the whole thing, especially given all the stories floating around. Well, don't worry — all will be revealed in this step-by-step walk-through of the treatment. Knowing what will happen ahead of time is more than half the battle; you will soon learn that it really is much ado about nothing.
Let's start by dispelling a myth: Root canal treatment doesn't cause pain — it relieves it!
What is a Root Canal?
A root canal is a treatment used to repair and save a tooth that is badly decayed or becomes infected. During the procedure, the nerve and pulp are removed and the inside of the tooth is cleaned and sealed. Without treatment, the tissue surrounding the tooth will become infected and abscesses may form.
"Root canal" is the term used to describe the natural cavity within the center of the tooth. The pulp or pulp chamber is the soft area within the root canal. The tooth's nerve lies within the root canal.
A tooth's nerve is not vitally important to a tooth's health and function after the tooth has emerged through the gums. Its only function is sensory — to provide the sensation of hot or cold. The presence or absence of a nerve will not affect the day-to-day functioning of the tooth.
How is it Performed?
A root canal requires one or more office visits and can be performed by a dentist or endodontist. An endodontist is a dentist who specializes in the causes, diagnosis, prevention, and treatment of diseases and injuries of the human dental pulp or the nerve of the tooth. The choice of which type of dentist to use depends to some degree on the difficulty of the root canal procedure needed in your particular tooth and the general dentist's comfort level in working on your tooth. Your dentist will discuss who might be best suited to perform the work in your particular case.
For your better understanding we at Waverley Oaks Dental have put together a video animation showing the procedure.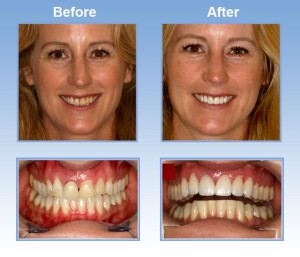 We believe: Our face and our smile is not only a familiar sight to us, it is physically ours alone, and central to our sense of our identity.Your smile is the first impression people get of you, one that remains in their mind. It defines us to the world, and to ourselves.
We understand: There is considerable uneasiness and anxiety in patients' minds about dental visits. We strive to put those emotions at ease by providing a positive and relaxing experience. We know that building a foundation of trust by treating our patients as special individuals is vital to our success & so, our entire team is dedicated to providing you with excellent care and personalized service to make your visits as comfortable and pleasant as possible.
We are a dental practice devoted to restoring and enhancing the natural beauty of your smile using conservative, state-of-the-art procedures that will result in beautiful and long-lasting smiles! Make an appointment today and let us be your dentist in Waltham.